Next up; Marcie in A Charlie Brown Christmas!
Getting my roller boogie legs back on for this one! We'll be "ice-skating" onstage as we re-create the cartoon's opening scene live in the the Warner's Nancy Marine Studio Theatre. Join Marcie, Peppermint Patty, Charlie Brown, Snoopy, Schroeder, Linus, etc. for a fun show and a meet & greet afterwards! You can even color with your favorite Peanuts characters (I'm not promising to stay in the lines)!
The show runs 1 pm & 4 pm, Saturday & Sunday, Dec. 6-14. $12 general admission; go to WarnerTheatre.org or call 860.489.7180 for tickets!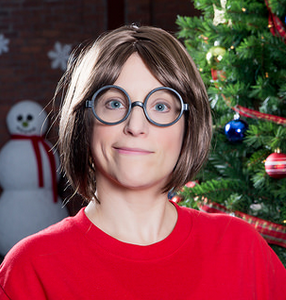 (photo: Luke Haughwout)