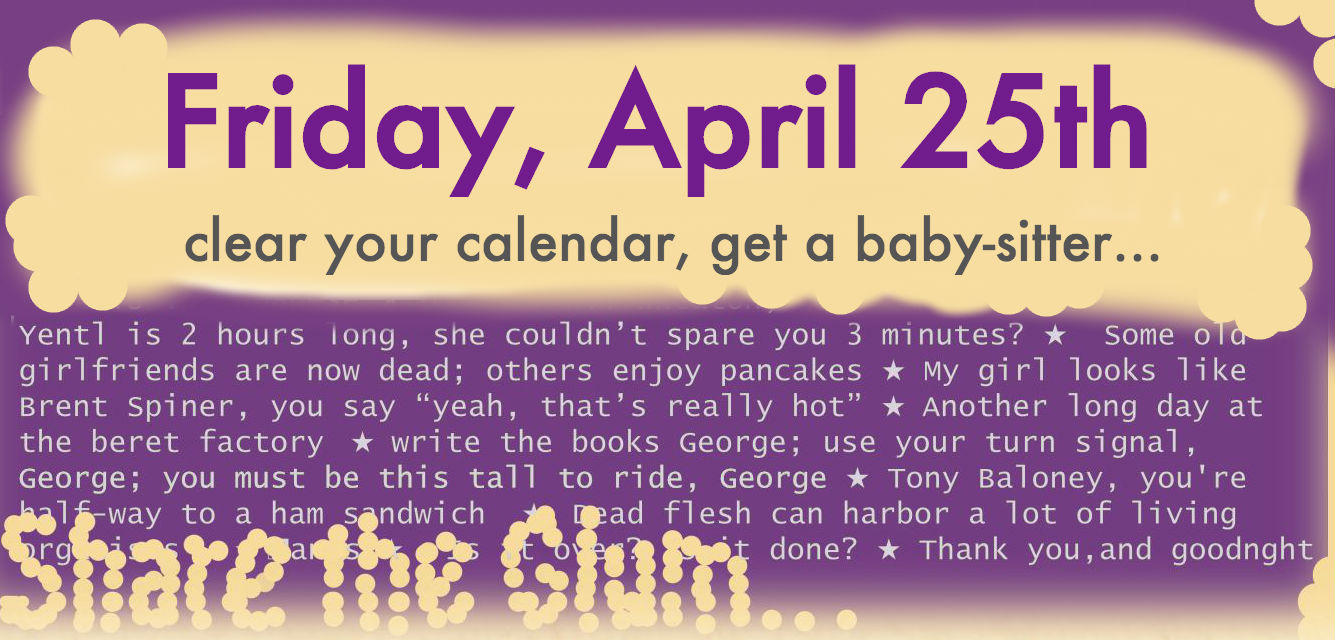 GlumPuppet Live show!
Friday, April 25th 2014
"What is GlumPuppet?" you ask.
Well, it's another performance project of mine and it's not exactly children's puppet theatre (It's PG-13 for one "F-bomb" and one severed head song). We call it "Esoteric Modern Vaudeville" and it started over the internet on YouTube (we have a channel).
About 2 years ago my friends, Drosh and Jim and I decided to flex some creative muscles and put out weekly 30 second- 2 minute videos based on a given topic. We have music and poetry and puppets included. We made over 70 before Jim passed away last year and we let it rest for a bit.
Drosh and I have since picked up the pace and we did a short live performance with music and videos (and funny furry creatures) as an opener for the band, Pocket Vinyl. We were a hit and the audience loved us! So we've been given an opportunity to do a full-length show and we're going for it!
In the name of General Silliness (and he's ordering you to see us!), we present a night of music, videos and mayhem, celebrating some of the cultural institutions many of us love: Harry Potter, Game of Thrones, Star Trek, Dr. Who, etc.
It'll be FUN and, hey, we're selling t-shirts too!

A Desultory Theatre Club presentation

Friday, April 25, 2014
Morrison's Hardware
63 Water Street, Torrington, Connecticut

Tickets are $10 at the Door.
Doors open at 7:30 – Show starts at 8pm

BYOB
Rated PG13 

"More fun than a bucket of thumb-in-the-eye!" ~Slappy McKean