and I'm sorry if you missed it! It was truly a wonderful part and experience for me!
I played Duchess Estonia in Nice Work If You Can Get It with the Warner Stage Company, and I'd play her again (and hope I get to!) in a heartbeat!
Got some fantastic reviews too! Online: "Peck may be little, but she has the pipes of an opera singer with a wide range. And she proved she can sing high vibrato and hold a note in her "By Strauss"/"Sweet and Lowdown" voice battle with Cookie. She also had one of the funniest songs of the show when her stern, dry character accidentally becomes drunk."*
Here's a small contraband found footage snippet of the show that was recorded by a renegade squirrel who since has never been seen again. So glad he was able to catch this show stopping moment with Joe Guttadauro during one of my favorite songs. It was our opening night audience. * click here to see what she means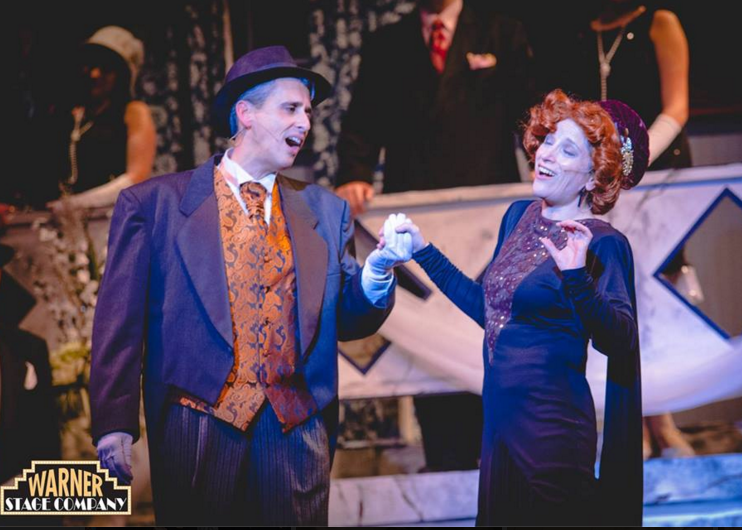 and "Lana Peck as the no-nonsense, no-liquor Duchess hits notes so high she nearly stops the show." ~ Joanne Greco Rochman, Waterbury Rebublican  review
Another was filmed during a tech week rehearsal and not during a show with an audience. Sadly, I had not as of yet painted the shack or the sign I rip down (you'll see a little of it in the photo below by Luke Haughwout), and the costume had yet to be tweaked to perfection by Matt Dettmer and Renee Purdy, and the wig (that looked better on opening night!) had a bit of a "falling out" with one of its bobbie pins. Other than that, the cast and I were in good voice, so I share here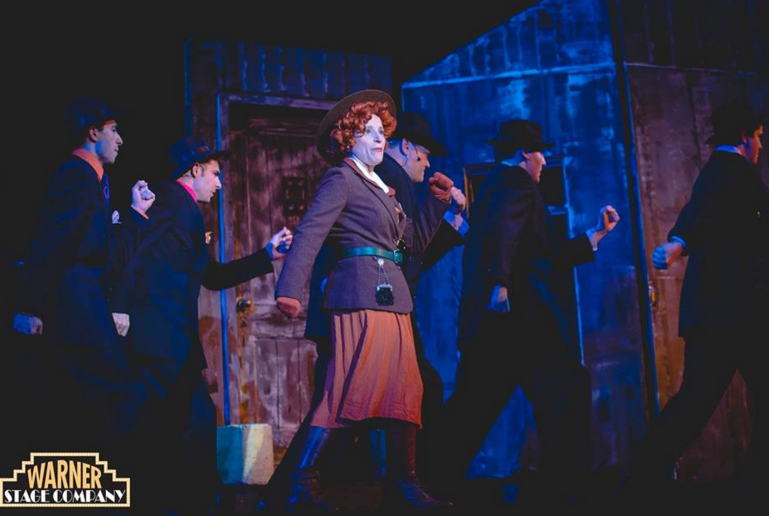 I may find some more footage and post later…
Next up, I have a cable access show down in Hamden to pop into this week wearing my GlumPuppet hat (or I may just send Nosecrops), and the next show at Warner is Rock of Ages (Feb. 6-14). I'll be singing in the pit (or rather, backstage) so you won't see me, but maybe you'll hear my voice in the ensemble. Of course, it'll still be a brilliant show without me onstage, and I will probably add some scenic art to the set. Stay tuned!