First of all, thanks to all who showed up for our GlumPuppet live show on April 25th! So pleased to see so many friends! Our T-shirts were a success and we hope to make more in the future (we still may have a couple left, so let me know if you are dying to get one).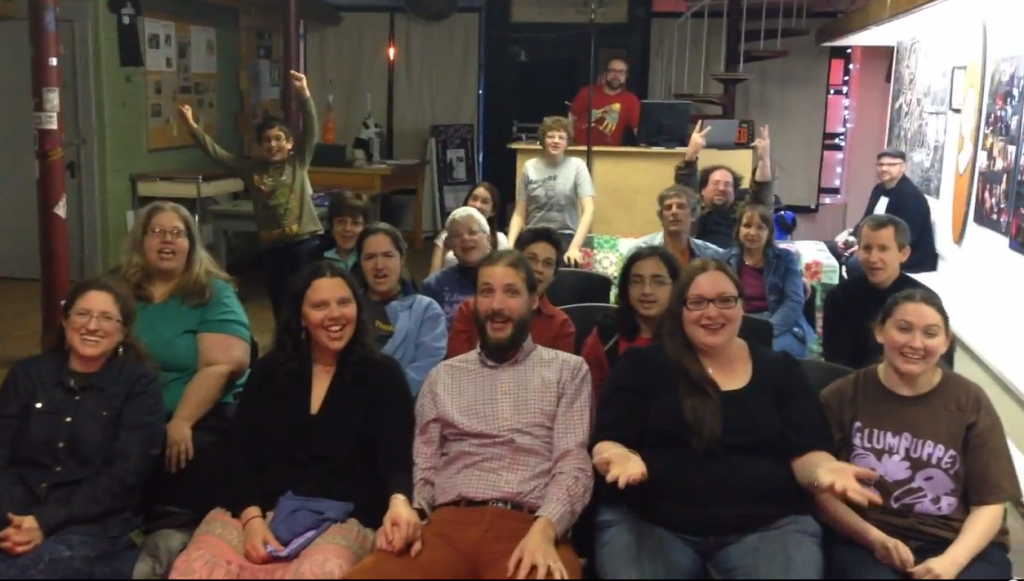 BREAKING NEWS! I've recorded a few of my songs (mostly the funny ones from GlumPuppet; and yes, the "tackling the list" song is there as a live recorded performance) and have them for sale on bandcamp. You can get them by clicking the "buy music" link to the right or by going to lanapeck.bandcamp.com.
The recordings are what I call "DIY, lo-fi" versions; not that they aren't good, but because they were recorded by myself using Garageband rather than with help from the pros. I'm hoping someday to get some songs recorded at a higher quality, but until then…they really aren't too bad, I've been told, considering it's just me playing mostly everything except Drosh on uke.
Well, once you've downloaded some of my music, that should keep you happy for a while or at least til the next show, which is June 28th. I'm gearing up for an hour set at the White Memorial Conservation Center's Bat Celebration. Should be fun! Gotta write a bat song!
Here's a link to Drosh's recounting of our show and other stuff via his vlog: http://youtu.be/9RMpQvAIASA